Park Events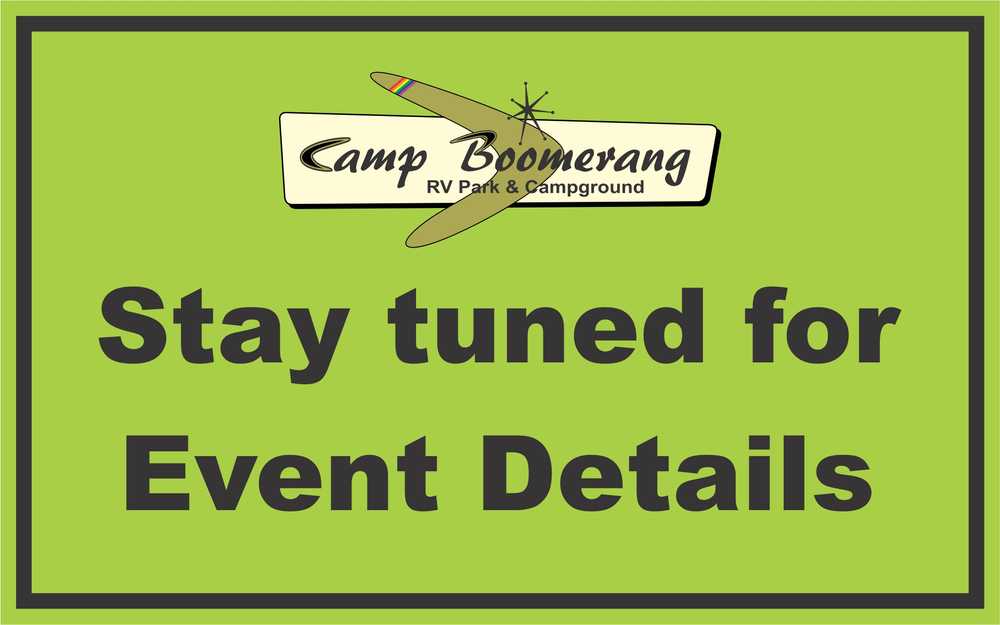 Friends & Family Weekend
October 6 - October 8
Lets welcome our Friends & Family that are not normally a part of our weekend fun here at Camp Boomerang.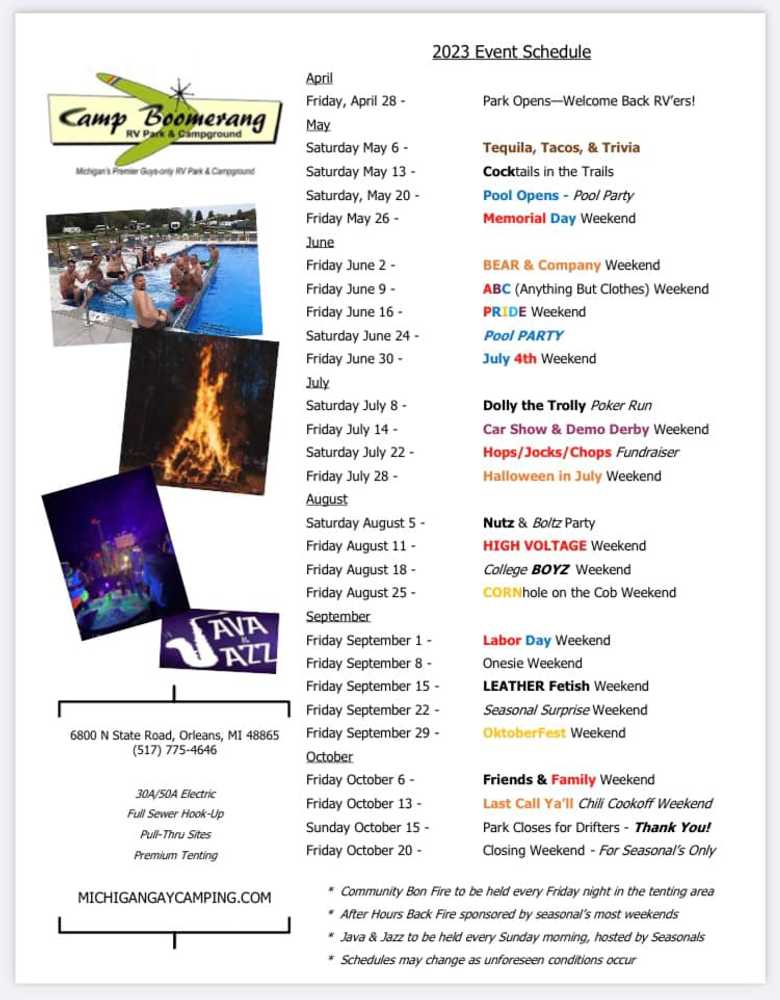 Last Call, Y'all.....Chili Cookoff Weekend
October 13 - October 15
Camp Boomerang's final weekend of the 2023 Season. Come one, come all, for the Last Call, Y'all. It may be a bit chilly, so lets warm things up with a Chili Cookoff too.