Park Events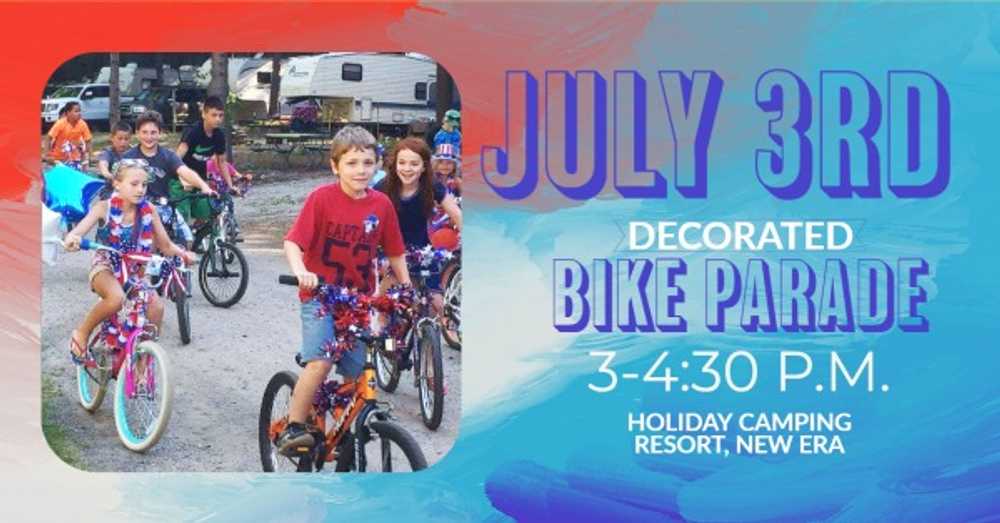 ANNUAL DECORATED BIKE PARADE
July 3 - July 3
Meet us in front of our Office/Rec Room at 3:00 p.m. on Sunday, July 3rd for our Annual Decorated Bike Parade! Bring your bikes to decorate and socialize prior to heading around the park. Walkers are welcome to adorn themselves for the festivities and join us! Some decorations will be provided, but feel free to bring your own or extras to share! Hope to see you there!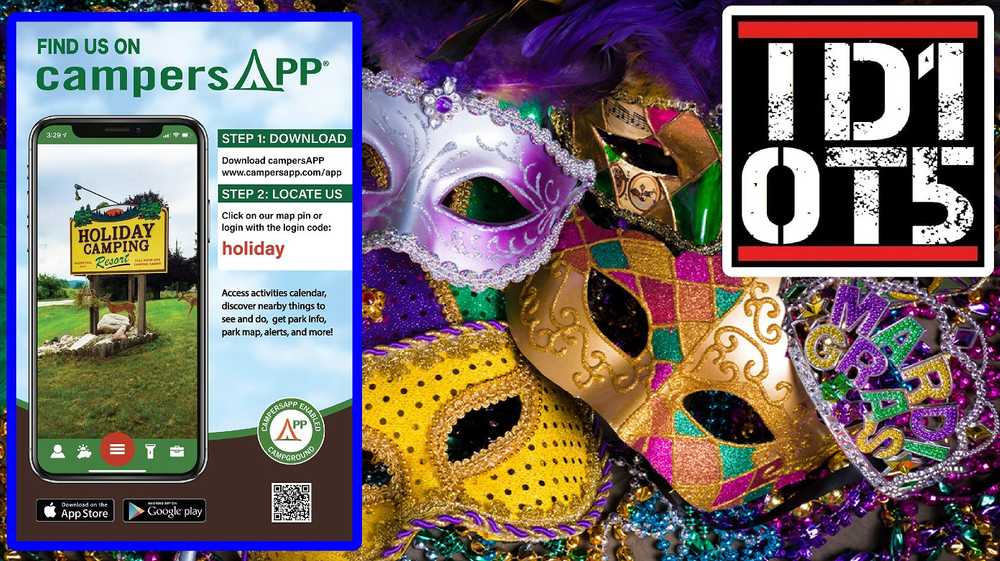 MARDI GRAS THEMED POTLUCK AND LIVE MUSIC WITH THE ID10T5!
July 9 - July 10
Camping and Mardi Gras Theme Party in one....... WHAAAAAAAAT! Join us at Holiday Camping Resort's Picnic Pavilion at 6 p.m. for a Mardi Gras themed potluck! Bring a dish to pass, along with your own beverages and tableware. Stick around after dinner for LIVE music with the Id10T5! There will be several picnic tables, but you can bring your camping chair for a more comfortable option during the show. This is a Private party all Holiday Campground Resort Campers. Show starts at 7pm. Come Camp with Id10T5. https://holidaycamping.com/ See less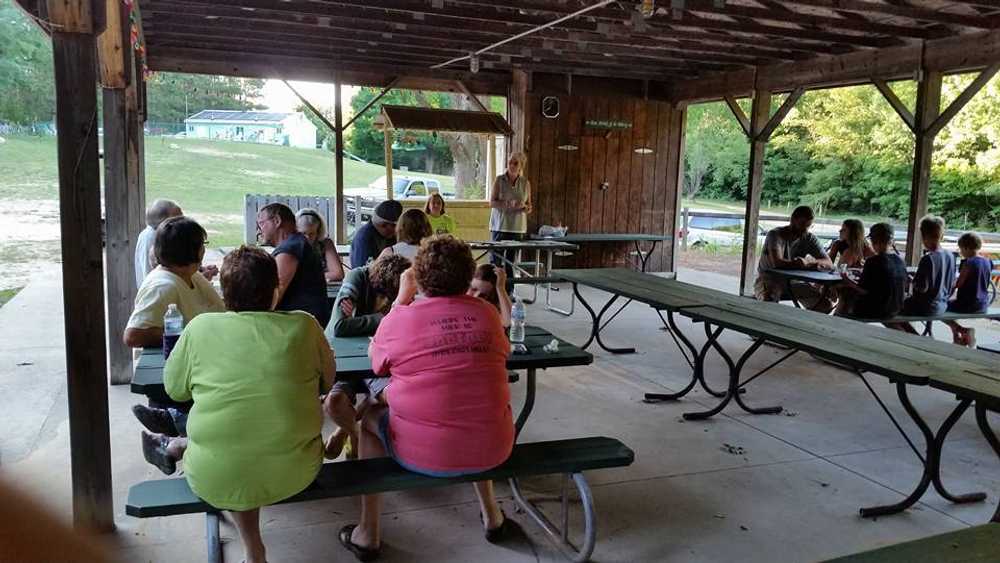 CANDY BAR BINGO
July 16 - July 17
All Holiday Campers are welcome to join us at the Picnic Pavilion at 7:15 p.m. on July 16th for Candy Bar Bingo. Admission is one (1) full sized candy bar for the prize table.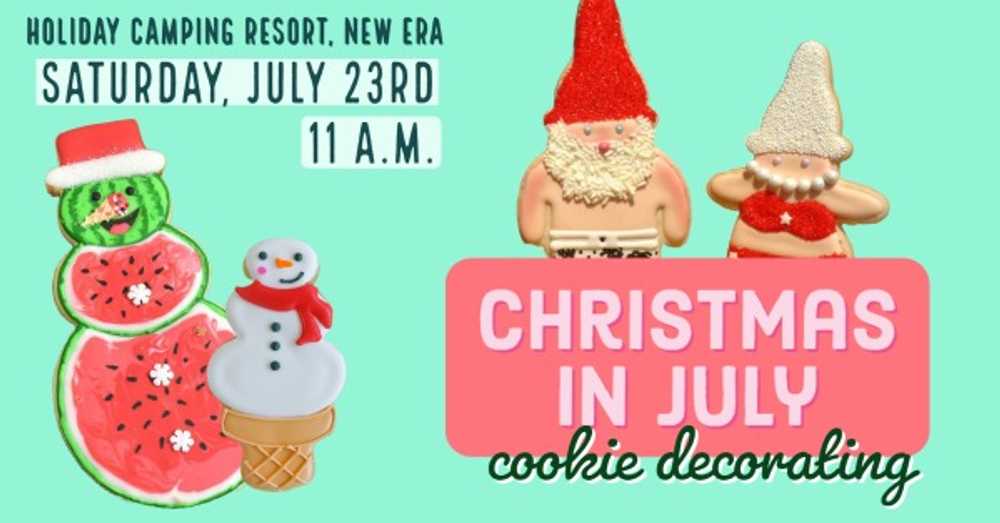 CHRISTMAS IN JULY COOKIE DECORATING
July 23 - July 23
It's Christmas In July at Holiday Camping Resort!! Join us at 11 a.m. in our Picnic Pavilion for a sweet afternoon of Christmas Cookie decorating! All of the festive ingredients for this activity are provided, so just bring yourself and your Christmas cheer!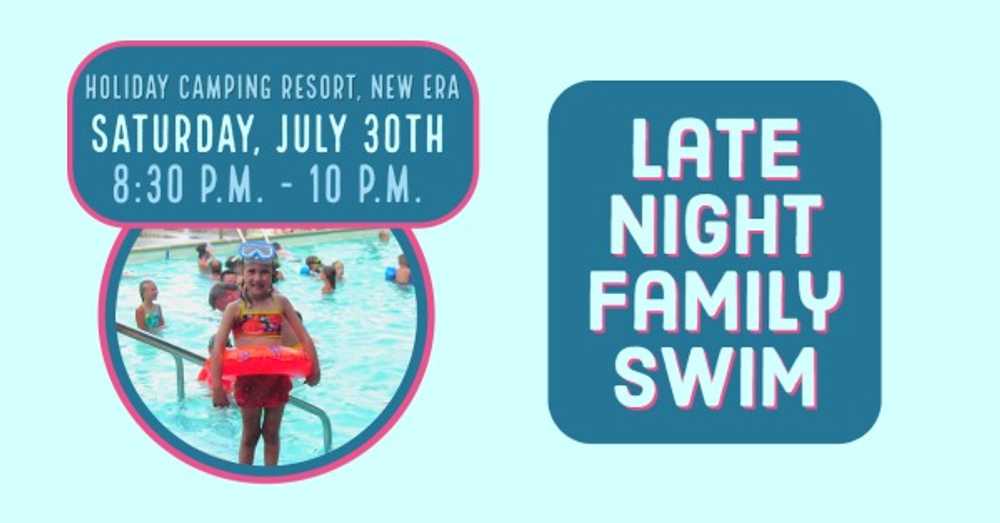 ANNUAL LATE NIGHT FAMILY SWIM!
July 31 - July 30
Come Swim with the Lights on! Our outdoor heated pool will remain open until 10:00 p.m. for our Annual Late Night Family Swim! Come enjoy a beautiful evening and make beautiful family memories. All Holiday Camping Resort Campers Are Welcome. Weather Permitting.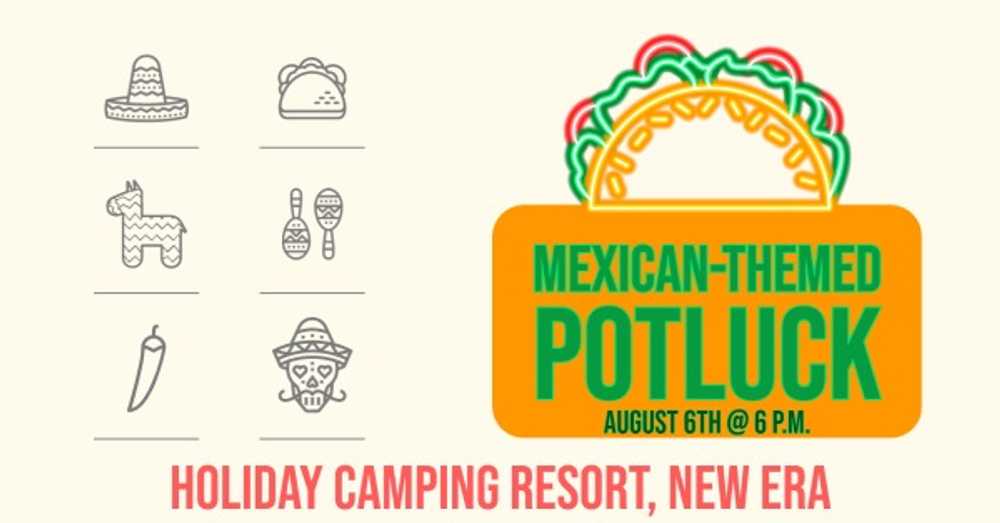 MEXICAN-THEMED POTLUCK!
August 6 - August 6
Come join us at 6:00 pm at the Holiday Picnic Pavilion for our tasty Mexican Themed Potluck! There will be a sign up sheet at the office so we don't end up bringing all of the same dish! Our seasonal campers are quite the cooks, so you don't want to miss this delicious event! Please bring a dish to share, your own table service and beverage of choice. We have plenty of picnic tables, but feel free to bring a camping chair if you'd like. Muy Delicioso! This is an event for Holiday Camping Resort guests and seasonal campers. Book your stay online to join us at holidaycamping.com